Zoleo Universal Mount kit
Description
Additional Info
Specs
In the Box
Delivery
Reviews (0)
Description
Item Overview
Ideal for securing the ZOLEO satellite communicator on the windshield of a vehicle or vessel, the ZOLEO Universal Mount Kit secures the ZOLEO device in place and keeps it charged.
This kit includes the a USB car charger, RAM® Twist-Lock™ Suction Cup Mount for a strong hold on glass and non-porous plastic surfaces, and an adjustable arm. It also includes the complete ZOLEO Cradle Kit.
The cradle locks the ZOLEO device in place when used with any of the interchangeable inserts. To swap an insert, simply remove the ZOLEO device from the cradle and slide the new insert into place.
Specs
RAM® Mount Components
RAM Twist-Lock Suction Cup Base with Ball
Suction Cup Dimension: 8.38 cm (3.3 in) in diameter
Weight: 118 g (4.16 oz)
Ball: B Size 2.54 cm (1 in) rubber ball
---
Dimensions: 9.47 cm (3.73 in)
Weight: 140.6 g (4.96 oz)
---
RAM Ball Adapter with ¼"-20 Threaded Stud for Action Cameras
Dimension: 63.5 mm (2.5 in) in diameter
Weight: 72.57 g (2.56 oz)
Stud: ¼"-20 threaded steel stud
Ball: B Size 2.54 cm (1 in) rubber ball
---
Single USB port for use with the included USB to Micro-USB cable
Input Voltage: 12-24 V
Output Voltage: 5 V
Max Current (A): 2.5 A
---
1.2 m (3.9 ft) (USB to Micro-USB)
Cradle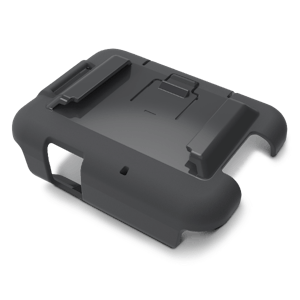 The main cradle secures and protects your ZOLEO device and includes a locking tab to enable easy installation or removal of all included clips/inserts.
Dimension: 74.5 x 95.0 x 27.8 mm (2.93 x 3.74 x 1.09 in)
Weight: 3.0 g (0.10 oz)
Colour: Grey
---
Belt Clip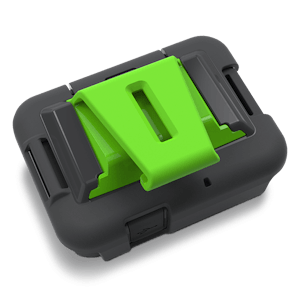 Secures your ZOLEO device to be worn on a belt.
Weight: 2.0 g (0.07 oz)
Colour: Green
---
Strap Infill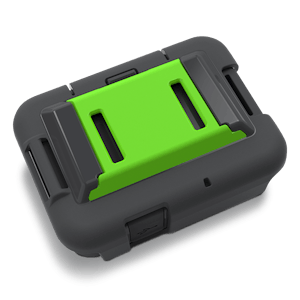 Secures your ZOLEO device flat against a backpack or other installations using a strap or tether. Simply slip the strap through the insert.
Fits straps up to: 25 mm (1 in)
Weight: 1.0 g (0.03 oz)
Colour: Green
---
Camera Mount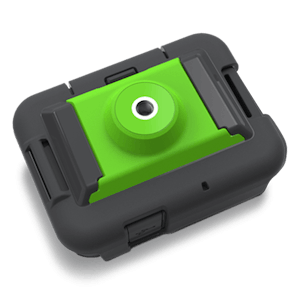 Secures your ZOLEO device to any universal camera mount. Ideal for use with other RAM mounts and other accessories with a camera mount.
Weight: 1.5 g (0.05 oz)
Thread Type: ¼"-20 UNC
Colour: Green
This Zoleo Universal Mount Kit is compatible with the following GPS units:
Zoleo ZL1000 – More info on Zoleo ZL1000 here
In the Box
USB car charger, for use with any 12-24 V power source
A RAM® Twist-Lock™ Suction Cup Mount with 1/4″-20 UNC threaded camera adapter
Double socket arm (adjustable to the desired look-angle)
Micro-USB cable, 1.2 m ( 3.9 ft)
ZOLEO Cradle Kit made up of the following 4 x items:
Main cradle
Belt clip insert
Camera mount insert
Strap infill insert (max. strap width 2.5 cm (1 in))
Quick Start Guide
Delivery
This product is posted out using Royal Mail Special delivery which is guaranteed next-day delivery (before 13.00).
Any order placed online before 15.00 will be dispatched the same working day.